Your love is bright as ever
Even in the shadows
You better kiss me
Before they turn the lights out
I'm aware it's Thanksgiving. But, considering that I think that it's a pretty bullshit holiday, I am spending my time avoiding my family and this is the end result. Kinksgiving! It kind of started as a joke on plurk but I am trying to convince people to take kinky pictures. THEY BETTER DELIVER.
My day was spent pretty much like this: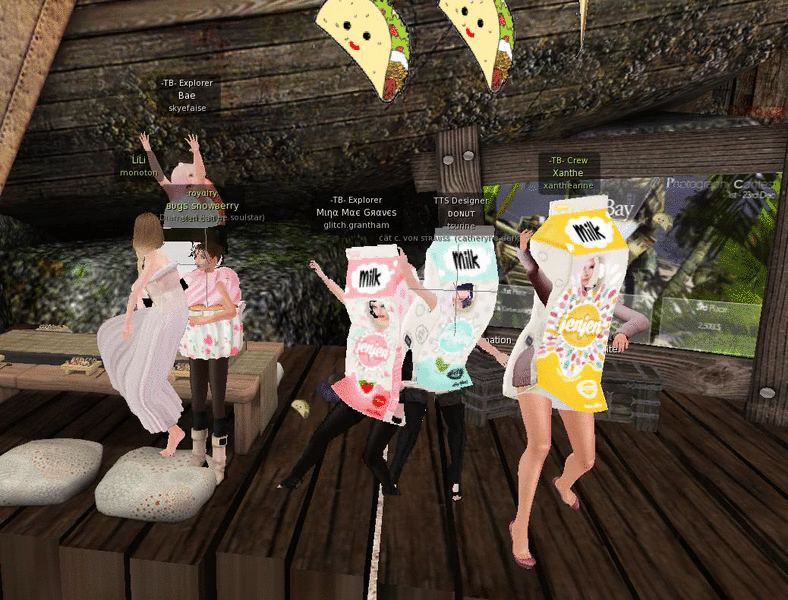 We had a pretty impromptu SL Friendsgiving at The Bay with some twerking and appearances by milk, sushi, alcohol and cupcakes.
Speaking of The Bay, did you know they were having a
photography contest
? Check out the details on Xanthe's flickr.
If you want to take a #kinksgiving picture, just snap one and post it on your blog or flickr! It's the gift that keeps on giving.
Check out some Kinksgiving pics from other people:
Fetchy Gretchy
Ziekling Bunnyhug
Honey
Horror Faye
Harvest
Miranda
Skin: Glam Affair - Romy
Eyes: Buzzeri
Hair: Spellbound
Ball Gag: Spellbound
Mesh Animated Tears: NODE